Browse:
Home
/
CD Reviews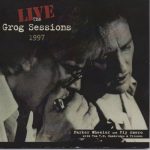 By Bill Copeland on May 24, 2017
Parker Wheeler and Fly Amero with Tom T.H. Hambridge & Friends recorded this disc Live: The Grog Sessions 1997 to document what was going on during the first decade of this now 27 year old Sunday night blues jam. Combining the talents of Wheeler, Amero, and Hambridge with several other New England blues scene notables resulted in numerous Sunday nights of fantastic music. This 12 track disc, as good as it is, serves up only a slice of the quality music served up in the Newburyport, Massachusetts venue. These old recordings were recently discovered and put on this recently released
Posted in CD Reviews | Leave a response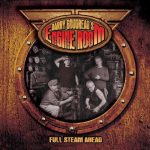 By Bill Copeland on May 18, 2017
Barry Goudreau returns to top form with his latest project Engine Room. His creativity and his manner of expressing it come across in fully realized, three dimensional songs that are much more interesting than the material he recorded with that other band out of Boston in the 1970s. The Engine Room debut CD, titled Full Steam Ahead, is also much better crafted and much more evolved than the album Goudreau made a few years ago with the car salesman. Somebody must have added a turbo shot to Goudreau's coffee because this lead guitar man plays like a streaking meteorite that's never coming down.
Posted in CD Reviews | Leave a response
By Bill Copeland on May 12, 2017
Chris Vachon's side project Lil' Shaky And The Tremors have released a dynamite CD titled Aftershock. It's an appropriate title because once a listener gets to the end of the album, he's likely to be in awe of the way the band handles classic blues, soul, and R&B material. Vachon, bassist-vocalist Ed Wright, drummer Larr Anderson, and keyboardist Jeff Ceasrine each have tremendous credentials and this super group knows how to combine their talents in a fine interplay to milk the creative juices of each. There's also 14 guest musicians who help the quartet keep this recording in the big league of musical endeavors
Posted in CD Reviews | Leave a response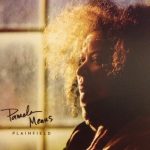 By Bill Copeland on April 27, 2017
Pamela Means's eighth CD Plainfield is a solo acoustic delight. Snappy acoustic guitar playing, raw, emotive vocals, and lyrics focused on personal and social justice make for one fine organic work. Titled after the western Massachusetts town of Plainfield that inspired Means creativity during a dark period in her life, the album speaks volumes of what's going on in the human heart during this time in American history.
Posted in CD Reviews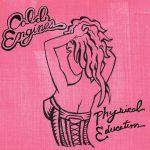 By Bill Copeland on April 11, 2017
Cold Engines just keep on getting better and better. This prolific band, based in southern New Hampshire, has just released its fourth album in three years. Their new Physical Education album is their best yet. The band has harnessed its tight, rocking sound into something even tighter while adding a much funkier feel to their songs. The title track as well as songs titled "Bring Out Your Body," "Pretend We're In Love," "All Night," and "Sexual Feelings" show the band getting into much more suggestive material, whether for commercial appeal or simply because it matches their funky sound, one can only guess.
Posted in CD Reviews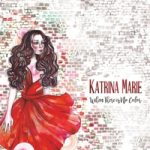 By Bill Copeland on April 5, 2017
Katrina Marie has just released a gem of a CD titled When There Is No Color. It should be in the player at any house party or at any happening event where fun music is played. Katrina Marie rocks, rolls, and offers up all kinds of soulful expressions. There is no challenge her vocal prowess cannot meet and there is no style she cannot finesse.
Posted in CD Reviews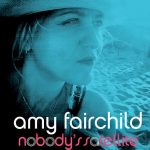 By Bill Copeland on March 28, 2017
Amy Fairchild's new CD Nobody's Satellite is a quiet reflection on the hopes and challenges of being single. Utilizing her especially fine timbre for each song's expression, Fairchild makes powerful emotional and music statements in each track. She meets emotional truths head on while carrying her message with subtle, sophisticated touches, vocal techniques that tweaks each of her songs to perfection. Her assembly of acoustic and electric musical accompaniment allow her to paint an even larger picture while keeping things tender, beautiful, and colorful. She uses more co-writers this time around, and that has lead to some wise creative choices, taking her music in some newer directions.
Posted in CD Reviews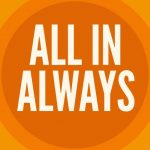 By Bill Copeland on March 16, 2017
Laura Cortese has released this eighth album All In Always to showcase more of her highly skilled, multi-texture fiddle playing and composition finesse. Through it all, Cortese makes full use of color and tone, lightness and darkness, and many other nuances aside from her thrilling techniques. Billing herself as Laura Cortese & Friends was a wise choice for this recording, as her friends, coming from different nations, all lend a hand in keeping things interesting. Instruments and guest musicians on this recording include Bouzouki e flute – Xose Liz; Zanfona – Anxo Pintos; Voice e Pandeira – Chisco Feijoo; Cello – Jonas Bleckman; Guitar – Adam Johansson; Tambourine – Jens Linell; Guitar, Melodeon et Jaw Harp – Yann Falquet; Melodeon, Chromatic Harp, Podorythmie – Pierre-Luc Dupuis; and Gigue – Dominic Desrochers
Posted in CD Reviews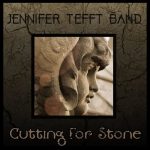 By Bill Copeland on February 27, 2017
The Jennifer Tefft Band's latest album Cutting For Stone makes the most of the band's usual trademark qualities. Tefft's plaintive, high strung, rangy voice, fierce, lean guitar lines, and a very tight, propulsive rhythm section are all here. This time, the Tefft and company take things to a higher level. There is a grandness of purpose going on in this album that makes one feel something special is going to happen with this band in 2017.
Posted in CD Reviews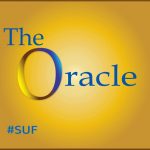 By Bill Copeland on February 22, 2017
The Oracle is a four piece progressive funk-rock instrumental band in which three out of four members are gear heads with endorsements from manufacturers of fine musical instruments. So, we know before we listen to their #SUF album that they will be playing some cool, intricate music with an emphasis on quality sound. This nine […]
Posted in CD Reviews