Browse:
Home
/
CD Reviews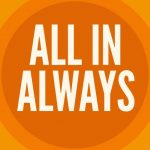 By Bill Copeland on March 16, 2017
Laura Cortese has released this eighth album All In Always to showcase more of her highly skilled, multi-texture fiddle playing and composition finesse. Through it all, Cortese makes full use of color and tone, lightness and darkness, and many other nuances aside from her thrilling techniques. Billing herself as Laura Cortese & Friends was a wise choice for this recording, as her friends, coming from different nations, all lend a hand in keeping things interesting. Instruments and guest musicians on this recording include Bouzouki e flute – Xose Liz; Zanfona – Anxo Pintos; Voice e Pandeira – Chisco Feijoo; Cello – Jonas Bleckman; Guitar – Adam Johansson; Tambourine – Jens Linell; Guitar, Melodeon et Jaw Harp – Yann Falquet; Melodeon, Chromatic Harp, Podorythmie – Pierre-Luc Dupuis; and Gigue – Dominic Desrochers
Posted in CD Reviews | Leave a response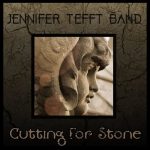 By Bill Copeland on February 27, 2017
The Jennifer Tefft Band's latest album Cutting For Stone makes the most of the band's usual trademark qualities. Tefft's plaintive, high strung, rangy voice, fierce, lean guitar lines, and a very tight, propulsive rhythm section are all here. This time, the Tefft and company take things to a higher level. There is a grandness of purpose going on in this album that makes one feel something special is going to happen with this band in 2017.
Posted in CD Reviews | Leave a response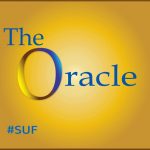 By Bill Copeland on February 22, 2017
The Oracle is a four piece progressive funk-rock instrumental band in which three out of four members are gear heads with endorsements from manufacturers of fine musical instruments. So, we know before we listen to their #SUF album that they will be playing some cool, intricate music with an emphasis on quality sound. This nine […]
Posted in CD Reviews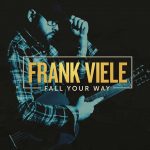 By Bill Copeland on February 12, 2017
Frank Viele's latest CD Fall Your Way is loaded with hard charging, rootsie rock and roll. Few can belt a rocker like Viele can and few can match his pure emotional honesty heard in his mellower tunes. This Connecticut icon will surely go far with this Vic Steffens produced album. Opening track "Broken Love Song" […]
Posted in CD Reviews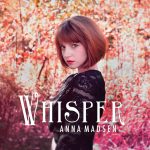 By Bill Copeland on February 1, 2017
Have you ever gotten the feeling that something big was about to happen in the music scene? Well, you should get that feeling now. Anna Madsen is about to drop a full length CD, and it's certain to make splash throughout New England. Her Whisper album is loaded with many fine touches in each savory rock-electronica match […]
Posted in CD Reviews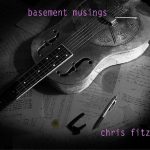 By Bill Copeland on January 21, 2017
Chris Fitz recently released his Basement Musings CD to pay homage to all of the personal home recordings made by many of the great recording artists. Like the great men who have gone before him, Fitz has come up with a collection of some of his best reworked songs that many of us were not already familiar with. There's a cool, breezy atmosphere to some of these tunes while others have a bucking blues driven beat with plenty of flare. Regardless of whether these tracks are culled from previous studio outtakes or that Fitz plays all of the instruments himself, his Basement Musings is one fine bundle of good songs.
Posted in CD Reviews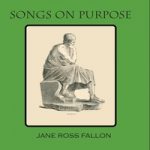 By Bill Copeland on January 18, 2017
Jane Ross Fallon's latest CD Songs On Purpose are a gathering of fine folk tunes imbued with as much emotion as message. Fallon lets it be known where her sympathies lie. Her 11 track album is accompanied by a book titled Beyond Reason: Songwriting On Purpose that explains a lot about the songwriting process that Fallon employed to get these songs written and recorded.
Posted in CD Reviews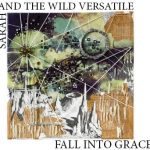 By Bill Copeland on January 13, 2017
It's hard to pigeonhole what kind of rock music Sarah & Wild Versatile are playing on their new disc Fall Into Grace. It's tones are unusual from what rock bands play and their song structures are also unique. Vocalist Sarah Seminski approaches the vocal melody line with her personal quirks and techniques, further insuring that is nothing usual about this band's signature sound. Guitarist Eric Reardon also leaves his own musical fingerprints of ingenuity all over this album, taking this whole affair to a higher level.
Posted in CD Reviews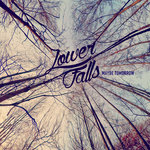 By Bill Copeland on January 10, 2017
Milton, Massachusetts band Lower Falls have released this new 8 track album of airy, tasteful rock music. Titled Maybe Tomorrow, this CD floats by like a dream, a cloud of intricately strung music that never overwhelms as it offers music that appeals to the soul as well as to the ears. This band's influences seem to be drawn from the kinds of groups who always kept their rock and roll pared down but with a strong feeling and voice. The band is: Geoff Shaw on vocals, acoustic guitar; Kevin Dambruch on electric guitars, keyboards; Adam Winkler on bass, backing vocals; and Gary Gardiner on drums.
Posted in CD Reviews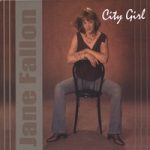 By Bill Copeland on January 5, 2017
Some things only get even better with time. Ten years have passed since Brookline, New Hampshire singer-songwriter Jane Fallon released her country flavored singer-songwriter album City Girl. While her blend of country and folk idioms may have seemed a no-no in the eyes of promoters and radio station personnel, Fallon came up with a startlingly beautiful album. Her voice is tender sweet and her lyrics witty sharp while the instrumentation beneath her vocal is ever so right, especially some fine pedal steel melodies, all produced by the incomparable studio wiz Seth Connelly.
Posted in CD Reviews