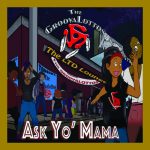 By Bill Copeland on June 28, 2017
The GroovaLottos's debut album is called Ask Yo' Mama, and the music, lyrics, and their humor between the music has as much attitude and spunk as that title. I'm not sure that the fictional radio station "Black Ass Radio" that ties most of the album together could ever get on the air in real life. But The GroovaLottos's should certainly be getting some air play for these funky, jazzy compositions.
Posted in CD Reviews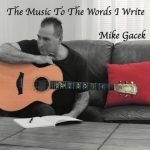 By Bill Copeland on June 23, 2017
Mike Gacek's honest, heart-felt reflections on his personal life result in his most lyrically and musically inspired work ever. Not only does everything on his new The Music To The Words I Write album sound good, it makes the listener feel good by reaching something deep inside the listener with its soulful depth and worldly wise perspective. A little help from fellow singer-songwriter Neal Ward goes a long way toward the fulfillment of these songs.
Posted in CD Reviews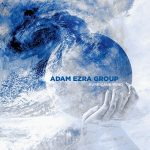 By Bill Copeland on June 6, 2017
Adam Ezra Group's latest album Hurricane Wind was an interactive recording project with their fans. AEG posted tracks as they were recording them during the various stages of development, and the fans chose which tracks made the album. It is not surprising that this very audience friendly band would let their fans choose the final tracks. As the fans are quite familiar with the bands music after years of faithful following, it's also no surprise the fans did a fine job of winnowing the album down to the finest tracks. Having pop superstar John Oates along for the ride on three track certainly didn't hurt. It's one of the band's best recordings ever.
Posted in CD Reviews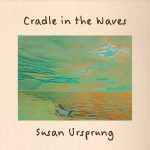 By Bill Copeland on May 31, 2017
Susan Ursprung recently released her Cradle In The Waves CD to a very appreciative fan base. This album has a lot to offer her listeners. Ursprung not only has a lovely voice that she displays with an artful, tasteful self-restraint and musical self-discipline, she fills in the colors of her original songs with a host of unusual instruments and some usual instruments used in usual ways. A beautiful voice augmented by beautiful melodies and engaging patterns fleshing out some very interesting lyrical themes makes for a fantastic listening experience.
Posted in CD Reviews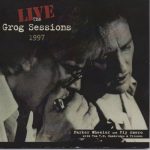 By Bill Copeland on May 24, 2017
Parker Wheeler and Fly Amero with Tom T.H. Hambridge & Friends recorded this disc Live: The Grog Sessions 1997 to document what was going on during the first decade of this now 27 year old Sunday night blues jam. Combining the talents of Wheeler, Amero, and Hambridge with several other New England blues scene notables resulted in numerous Sunday nights of fantastic music. This 12 track disc, as good as it is, serves up only a slice of the quality music served up in the Newburyport, Massachusetts venue. These old recordings were recently discovered and put on this recently released
Posted in CD Reviews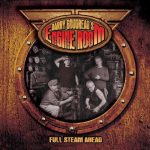 By Bill Copeland on May 18, 2017
Barry Goudreau returns to top form with his latest project Engine Room. His creativity and his manner of expressing it come across in fully realized, three dimensional songs that are much more interesting than the material he recorded with that other band out of Boston in the 1970s. The Engine Room debut CD, titled Full Steam Ahead, is also much better crafted and much more evolved than the album Goudreau made a few years ago with the car salesman. Somebody must have added a turbo shot to Goudreau's coffee because this lead guitar man plays like a streaking meteorite that's never coming down.
Posted in CD Reviews
By Bill Copeland on May 12, 2017
Chris Vachon's side project Lil' Shaky And The Tremors have released a dynamite CD titled Aftershock. It's an appropriate title because once a listener gets to the end of the album, he's likely to be in awe of the way the band handles classic blues, soul, and R&B material. Vachon, bassist-vocalist Ed Wright, drummer Larr Anderson, and keyboardist Jeff Ceasrine each have tremendous credentials and this super group knows how to combine their talents in a fine interplay to milk the creative juices of each. There's also 14 guest musicians who help the quartet keep this recording in the big league of musical endeavors
Posted in CD Reviews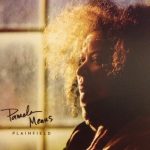 By Bill Copeland on April 27, 2017
Pamela Means's eighth CD Plainfield is a solo acoustic delight. Snappy acoustic guitar playing, raw, emotive vocals, and lyrics focused on personal and social justice make for one fine organic work. Titled after the western Massachusetts town of Plainfield that inspired Means creativity during a dark period in her life, the album speaks volumes of what's going on in the human heart during this time in American history.
Posted in CD Reviews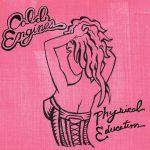 By Bill Copeland on April 11, 2017
Cold Engines just keep on getting better and better. This prolific band, based in southern New Hampshire, has just released its fourth album in three years. Their new Physical Education album is their best yet. The band has harnessed its tight, rocking sound into something even tighter while adding a much funkier feel to their songs. The title track as well as songs titled "Bring Out Your Body," "Pretend We're In Love," "All Night," and "Sexual Feelings" show the band getting into much more suggestive material, whether for commercial appeal or simply because it matches their funky sound, one can only guess.
Posted in CD Reviews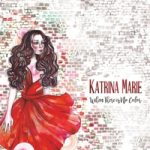 By Bill Copeland on April 5, 2017
Katrina Marie has just released a gem of a CD titled When There Is No Color. It should be in the player at any house party or at any happening event where fun music is played. Katrina Marie rocks, rolls, and offers up all kinds of soulful expressions. There is no challenge her vocal prowess cannot meet and there is no style she cannot finesse.
Posted in CD Reviews