Browse:
Home
/
Featured Articles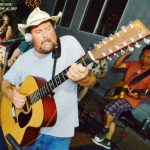 By Bill Copeland on February 9, 2018
Greedy Geezer's Garage Night had become an institution in the south of Boston music scene. Although the Granite Rail Tavern that formerly hosted Garage Night has been lost to new city planning in Quincy, host Greedy Geezer, a.k.a. Steven Donnelly, has, for the time being, relocated his monthly gig to Granite Street Café, also in […]
Posted in Featured Articles | Tagged Granite Rail Tavern, Granite Street Cafe, Greedy Geezer, Greedy Geezer's Garage Night, Lonesome Lil Donnelly, Tokyo Tramps | Leave a response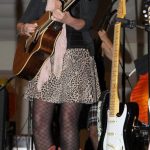 By Bill Copeland on January 22, 2018
Roots, Americana singer-songwriter Liz Frame is gearing up for a full length CD Release. Her drop date will be sometime this spring, and she's excited to get another Liz Frame And The Kickers album out to the public. Her next album will be more hard hitting. Her first full length CD didn't feature a drum […]
Posted in Featured Articles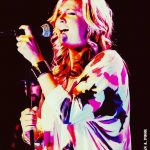 By Bill Copeland on December 29, 2017
Annie Brobst is on a roll. She's been nominated for and has won several music awards in the past few years. Her Annie Brobst Band plays several name venues in greater-Boston and throughout New England. How did Brobst get to where she is now? It took her several carefully considered steps to reach a point of being recognized as a major regional artist.
Posted in Featured Articles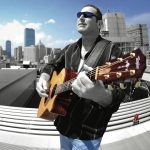 By Bill Copeland on December 8, 2017
Mike Gacek has been on a roll since he released his The Music To The Words I Write album earlier this year. The Lowell, Massachusetts-based singer-songwriter received favorable responses to his CD from both his music fans and the music press. He's currently putting a band together so he can play out in support of the recording. He's been playing out as a solo acoustic artist in support of the new disc while continuing his solo acoustic covers job.
Posted in Featured Articles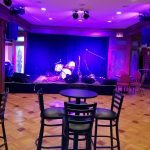 By Bill Copeland on December 1, 2017
Where can you find blues, classic rock, comedy, and drag queens underneath one room? The Salon. The Salon @ 9 Wallis in Beverly, Massachusetts is the latest brain child from GimmeLive producers Peter and Vickie Van Ness. The husband and wife team obtained a long term lease for the building, insuring greater flexibility and freedom than previous venues which they produced at but never owned.
Posted in Featured Articles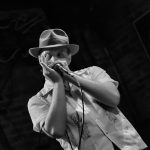 By Bill Copeland on November 3, 2017
Matt Prozialeck has been the harmonica player for Erin Harpe & The Delta Swingers for about three years now. His experience in that band has changed his life, having moved to Boston from Chicago to join this Beantown band that plays 150 shows a year.
Posted in Featured Articles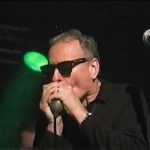 By Bill Copeland on October 13, 2017
Singer-harmonica player Gary Bernath has been on a whirlwind journey with his Lights Out Blues Band. Beginning as a side project, Bernath and his band mates hosted a House Of Blues blues jam, picked up a huge amount of rotation venues, and last spring won the Granite State Blues Challenge hosted by the Granite State Blues Society. That win means that Lights Out Blues Band will be competing in the International Blues Competition in Memphis, Tennessee this coming January, 2018. Lights Out Blues Band will be a co-feature at a Manchester, New Hampshire fundraiser this Sunday afternoon at the Strange Brew Tavern in Manchester, New Hampshire. The fundraiser will help each act, who won in that competition last spring, defray the cost of traveling to Memphis.
Posted in Featured Articles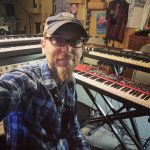 By Bill Copeland on September 29, 2017
Josh Gold has lately gone through a period of transition. The keyboardist and recording studio producer and engineer for the Adam Ezra Group has come off the road. He still plays his keyboard with AEG on local shows when he can. But, the married father of three has decided to focus on a career as the owner of his own Malden, Massachusetts based recording studio. Gold has had a long career to look back on while also building a shiny future for himself right in his own basement studio.
Posted in Featured Articles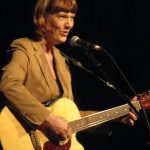 By Bill Copeland on August 9, 2017
Jane Ross Fallon has been a very successful singer-songwriter for a very long time, successful in that she's won numerous singer-songwriter contests and successful in reaching many, many people throughout the region with her words and music.
Posted in Featured Articles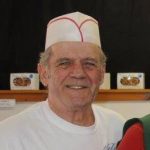 By Bill Copeland on July 6, 2017
Nelson's Candies may not sound like the name of a blues venue. But Nelson's Candies/Local's Café on Main Street in Wilton, New Hampshire has been offering live blues bands monthly for about five years now. Owner Doug Nelson, a 73 year old candy maker and entrepreneur, enjoys bringing blues bands into his New Hampshire candy […]
Posted in Featured Articles