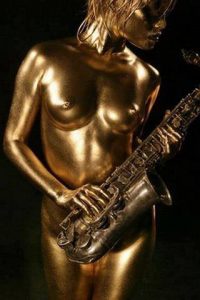 "February made me shiver….." So let's all go warm up at a hot show. Here are a few I have culled from my inbox:
Vocalist Dominique Eade and pianist Ran Blake
to perform rare duo concert at MIT's Killian Hall on Saturday, February 3
One of the Best Performances of 2017 – Nate Chinen, WBGO
#2 Jazz Vocal CD – 2017 NPR Music Jazz Critics Poll
Salem, Massachusetts singer-songwriter-roots rocker Dave Bailin makes everyone hot. He's playing in Lawrence on Thursdays. Here's the scoop: Dave is back on the solo circuit
Thursday Night ~ Salvatore's 7pm       354 Merrimack St, Lawrence
Casual and classy, Dave is here on the first Thursday of each month.
It's already sold out, but if there is a way to get into this: Chick Singer Night Boston's next talent music showcase to benefit TE STUDIOS – helping urban youth (ages 14-21) channel the power of music and art creation to heal trauma in their own lives and their communities and engage their peers and adults in working for positive change
DATE: Saturday, February 10th at The Burren – Burren Backroom Series, 247 Elm Street (Davis Square), Somerville, MA
7:00p-9:00p
(dinner and drinks available at all tables)
PERFORMERS: We welcome to the stage, singer/songwriters:
– Jess Baggia
– Kirsten Manville
– Jenna Holiday
– Zøla Litt-Reddy
– VOCE Quartet
and….
– Hirsh Gardner (CSN Boston's "Are You Man Enough" feature )
HOSTED BY: CSN Boston Directors Jennifer Truesdale and Marcia J. Ridings Macres and the CSN Boston Band consisting of Joe Musella (guitar), Justin Kolack (bass), Andrew Beckman (keys) and Jerry Velona (drums).
TICKETS:
$15 Advance (+ small processing fee-use coupon code 24HOUR for a discount). Buy your tickets today at https://tickets.burren.com/eventperformances.asp?evt=245&rrprc=71345.
$20 Cash at Door (if not sold out)
Blues From New Hampshire: MoGuitar will be on the Blues Deluxe show on Feb 17th from 3:00 p.m. to 4:00 a.m. Later that night, MoGuitar Blues Band have a gig in Manchester, New Hampshire, at Salona Bar & Grill at 8:00 p.m. https://www.facebook.com/events/576140089403620/
Americana singer-songwriter, Janie Barnett and her upcoming opening performance for folk duo and Massachusetts natives, Buskin & Batteau as a part of the "Up Yours, Cancer & Happy Valentine's Day" concerts at Club Passim on Saturday, February 10th and Sunday, February 11th..
Janie will be performing songs from her newest album, You See This River, a reflective and emotional triumph that made the first round Grammy ballot, landed on the top of Americana radio charts and on some 'Best of 2017" lists, and was dubbed by Lonesome Highway as, "A very impressive body of songs that just gets better with repeated listening."
Check out the album and let me know what you think:

:: janiebarnett.com :: facebook.com/JanieBarnettandBlueRoom :: twitter.com/janiebarnettBR ::
Janie Barnett opens for Buskin & Batteau
Up Yours, Cancer & Happy Valentine's Day Concerts
Saturday, February 10, 2018, 7:00 pm
Sunday, February 11, 2018, 7:00pm
Club Passim
47 Palmer Street Cambridge, MA 02138
Tickets: $50
Available by phone at 617-492-7679 or online:
Saturday: https://tickets.passim.org/ordertickets.asp?p=6222&backurl=default.asp
Sunday: https://tickets.passim.org/ordertickets.asp?p=6223&backurl=default.asp
UPCOMING PERFORMANCES
February 5, 2018
WTBU
Boston University Radio
10:00 am in-studio performance and interview
February 10, 2018
Club Passim
Cambridge, MA
Opening for Buskin and Batteau's 'Up Yours, Cancer & Happy Valentine's Day Concert'
February 11, 2018
WFUV
Fordham University Radio
Sunday Supper: In-studio performance and interview
February 11, 2018
Club Passim
Cambridge, MA
Opening for Buskin and Batteau's 'Up Yours, Cancer & Happy Valentine's Day Concert'
February 13, 2018
Rockwood Music Hall
New York, NY
John Platt's On Your Radar
March 29, 2018
Caveat
New York, New York
Gunsense: shared bill for sensible gun legislation
April 15, 2018
City Winery
New York City, NY
Janie Barnett's Urban Americana Spring TaxDay Party
with special guests
May 5, 2018
Homegrown Coffeehouse
Needham, Mass
Opening for Patty Larkin
ABOUT JANIE BARNETT
Virginia native Janie Barnett cut her teeth on bluegrass festivals, church coffeehouses, and the American Folklife Festival. When she met iconic Americana barnstormer and Newgrass pioneer John Hartford at Folklife, so began her love affair with the alternate roots movement. One can see the roots of this renegade impulse throughout Barnett's growing up. She defected from the local high school for boarding school, where, ironically, she found her tribe of outside-the-box musicians. She then defected from the Ivy League to play in a roots and reggae band in New Hampshire and Cambridge, and ultimately defected from the New England music scene to New York City. Barnett rose in the freelance world, making a name for herself as a smart, precise, and professional chameleon musician, singing on countless film, tv and commercial projects, as well as singing backup for iconic stars like Linda Ronstadt, Celine Dion, and Rickie Lee Jones. Appearances on SNL, The Today Show, membership in an elite session musician supergroup – these were the bookings of that time.
Barnett rose to become one of the top 20 session singer calls, while continuing her search for her own essential expression – the essential songs, the essential timbre, the core family of musicians. Several collections of music were released through those years, but none Barnett felt had fully captured her authentic voice as a writer or musician. "You See This River" is the culmination of Barnett's years of searching and exploring, and living a life that many of us find ourselves living: "By trial and error we find ourselves, we retrieve ourselves from our own fires and folly. We poke and prod and with luck we find our authentic selves and stop looking over our shoulders. The renegade is part of my DNA in a good way, but it also played a role in running from myself. This record, these songs, reflect a period where I stopped running. So the stories reflect the process, and the sound reflects the result." The album made the first round Grammy ballot in the following categories: Best Folk Album, Best American Roots Song and Best American Roots Vocal.
Janie currently splits her time between Brooklyn and Boston, where she has been an associate professor at Berklee College of Music for close to 15 years.
Award winning New Hampshire country singer-songwriter Nicole Knox Murphy has some hot shows coming up in February. Here is her schedule for the coldest month of the year:
Friday Feb. 2nd~Olympus Pizzain Allenstown, NH 7-11pm 42 Allenstown Rd
Saturday Feb. 3rd~Cork n Kegin Raymond, NH 4 Essex Rd , Music from 9pm-11:55pm
Friday Feb. 9th~DC Tavernin Hooksett, NH 1100 Hooksett Rd Music from 7-11pm
Saturday Feb. 10th~Granite Tapas in Hooksett, NH on 1461 Hooksett Rd. Suite 6  music from 7-10pm
Make a reservation has this place books up fast. Call at 4pm when they open (603) 232-1421
Wednesday Feb. 14th~Main Street Grill & Barin Pittsfield, NH on 32 Main St.Valentine's Day
dinner & Music 6-10pm Call to reserve a spot at (603) 435-0005 open at 4pm
Friday Feb. 16th~Hill Top Pizzeriain Epsom, NH on 1724 Dover Rd. Music from 7-11pm
Friday Feb. 23rd~Auburn Pitts Bar & Grillin Auburn, NH on 167 Rockingham Rd. Music from 7-11pm
Brooks Young Band will make you hot this cold month of February, especially when they open for Three Dog Night. Here's the skinny:
Three Dog Night has called upon Brooks Young Band again to join them on Saturday February 24th at Cary Hall in Lexington, MA!
Legendary music icons, THREE DOG NIGHT, celebrating nearly 5 decades, claims some of the most astonishing statistics in popular music. Three Dog Night's hits wind through the fabric of pop culture today, whether on the radio where they are heard day in and day out, in TV commercials or in major motion pictures — songs like "Mama Told Me (Not To Come)", "Joy to the World", "Black and White", "Shambala" and "One" serve to heighten our emotions and crystallize Three Dog Night's continuing popularity.
CARY HALL
Lexington,MA
Febuary 24th, 8pm
THREE DOG NIGHT
BROOKS YOUNG BAND
If you know of any other HOT SHOWS this COLD month of FEBRUARY, please let me know. I'll include in this column, and I'll repost it…..Bill Copeland

Follow me on Social Media!