Browse:
Home
/
5 Flavor Discount
By Bill Copeland on July 25, 2010
An annual event each year, Robin Soares's birthday bash has become a day long, multi-band affair . Soares is the lead singer of Rhode Islands' premiere cover band 5 Flavor Discount. Soares turned last Sunday's event into a combo of her B-Day celebration and her engagement to her guitarist Jonathan Hathaway. A bikini contest usually […]
Share on Facebook
Posted in Live Reviews | Tagged 5 Flavor Discount, Gilmour's Breakfast, Half-Star Hote, Sinister Minstrel, The Beach House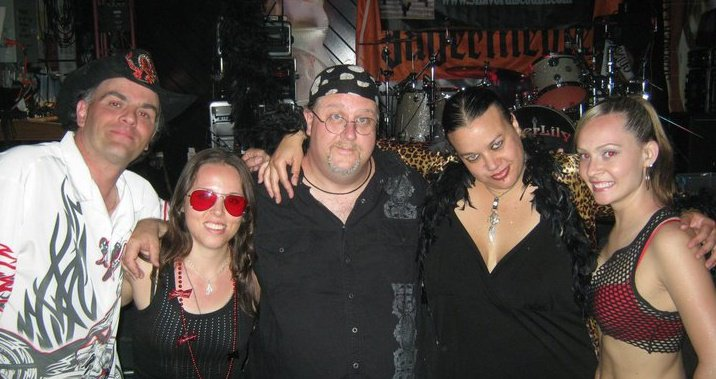 By Bill Copeland on March 21, 2010
5 Flavor Discount have come a long way in a relatively short period of time. This five-piece band from Providence, Rhode Island, have in less than two years become a busy, six gigs a month, in-demand cover band. And there's a reason for their quick rise to popularity: They rock! The band features vocalist Robin Soares, guitarist Jon Hathaway, bass player Steve Cafaro, drummer Angela DeFazio and go-go dancer/backing vocalist Capri Lanning.
Share on Facebook
Posted in Featured Articles | Tagged 5 Flavor Discount