Browse:
Home
/
Musical Instruments And Gear
Musical Instruments And Gear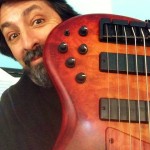 By Bill Copeland on March 5, 2014
Fred Abatelli is half of the Lori Diamond and Fred Abatelli singer-songwriter duo. Abatelli is also a certifiable gear head. He could talk endlessly about his live rig and all of its various pieces of equipment. Abatelli plays bass guitar, electric guitar, and acoustic guitar in his live shows. He favors the more is less approach, as far as not having to lug huge cabinets to his gigs when he can easily get a good sound with smaller equipment.
Share on Facebook
Posted in Musical Instruments And Gear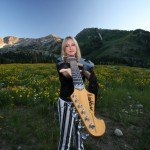 By Bill Copeland on June 13, 2013
Jodee Frawlee has been performing with top of the line equipment throughout her lengthy career in the greater-Boston music scene. The ace guitarist has represented major guitar and gear manufacturers at the annual NAMM Conferences around the country. Like most musicians, she plays in more than one outfit, and so she requires different gear for […]
Share on Facebook
Posted in Musical Instruments And Gear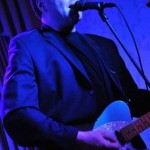 By Bill Copeland on October 29, 2012
Guitarist Bob Pratte is a man of few words. So, he didn't spend a lot of time boasting about his favorite gear. Pratte, from the Manchester, New Hampshire area, has been on the music scene for over three decades. After spending years and years trying this, that, and the other thing from the gear market, […]
Share on Facebook
Posted in Musical Instruments And Gear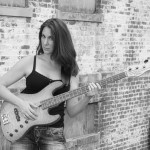 By Bill Copeland on July 29, 2012
Alison Keslow is a very busy bass player. She has her own band, the Alison Keslow Trio, and she holds down the low end for high caliber artists like Scott Tarulli, Erinn Brown, and Katrin. Keslow plays a Sadowsky NYC four string jazz bass. "It's an awesome bass," Keslow said. "It's based in Brooklyn, New […]
Share on Facebook
Posted in Musical Instruments And Gear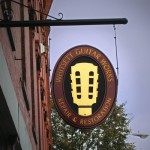 By Bill Copeland on July 25, 2012
If you're anywhere near Lowell this weekend, stop in at Whitsett Guitar Works for their open house. Bill Whitsett is one of the area's most respected master guitar repair guys and an authorized repair tech for pretty much all of the major acoustic and electric brands. Meet Kiminori-san, one of the master luthiers Bill worked […]
Share on Facebook
Posted in Musical Instruments And Gear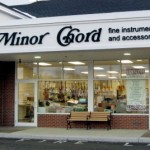 By Bill Copeland on July 11, 2012
Hey acoustic players, Check your bridge each time you change your strings. If you think it's starting to lift away from the top of the guitar, try to slide a piece of paper into the crack. If the crack is wide enough for the paper to slide in (like in the photo), you have a […]
Share on Facebook
Posted in Musical Instruments And Gear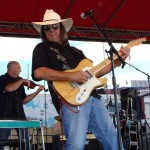 By Bill Copeland on July 3, 2012
Scot Gibbs has always been a Telecaster man. Though he has always owned and continues to own many brands of guitars, the Telecaster is his thing. The guitarist from the Manchester, New Hampshire area knows what sounds best to his ears. After all, he's been playing out professionally since the 1960s and has had much […]
Share on Facebook
Posted in Musical Instruments And Gear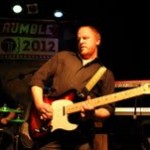 By Bill Copeland on June 5, 2012
Guitarist Pete Zeigler has been on the Boston music scene for years. He has been noted lately for his work with Worcester band Hey Now Morris Fader and the Boston band The Rationales. As they are two completely different bands, Zeigler uses two completely different live rigs for each. The guitarist gave plenty of detail […]
Share on Facebook
Posted in Musical Instruments And Gear | 2 Responses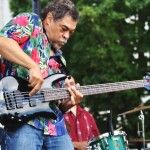 By Bill Copeland on May 30, 2012
Angelo Mullen has been plying his bass skills in northern New England for decades. Mullen is not a huge gear head, but he does have a few devices in his bag of tricks and does like to talk about them. These days, Mullen works as a substitute fill in bass player. He uses two axes, […]
Share on Facebook
Posted in Musical Instruments And Gear | 2 Responses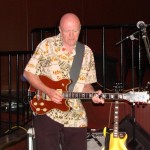 By Bill Copeland on May 23, 2012
Technology allows musicians to do a lot of things these days. The guitar synthesizer is one tool that lets a guitar player multi-task on stage. Gene Sibley, of the Gene Sibley Group in Dover, New Hampshire, has been working with Roland Guitar Synthesizers for 20 years. "I use a Roland guitar synthesizer and a couple […]
Share on Facebook
Posted in Musical Instruments And Gear