Archives by date
You are browsing the site archives by date.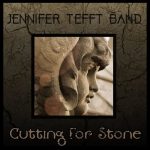 By Bill Copeland on February 27, 2017
The Jennifer Tefft Band's latest album Cutting For Stone makes the most of the band's usual trademark qualities. Tefft's plaintive, high strung, rangy voice, fierce, lean guitar lines, and a very tight, propulsive rhythm section are all here. This time, the Tefft and company take things to a higher level. There is a grandness of purpose going on in this album that makes one feel something special is going to happen with this band in 2017.
Posted in CD Reviews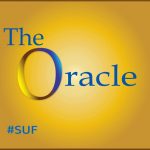 By Bill Copeland on February 22, 2017
The Oracle is a four piece progressive funk-rock instrumental band in which three out of four members are gear heads with endorsements from manufacturers of fine musical instruments. So, we know before we listen to their #SUF album that they will be playing some cool, intricate music with an emphasis on quality sound. This nine […]
Posted in CD Reviews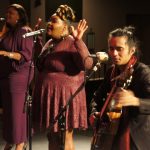 By Bill Copeland on February 21, 2017
Shun Ng And The Shunettes can make it look easy to put on an impressive show of acoustic guitar virtuosity and complex vocal arrangements. Performing in the Onstage series at the Chevalier Theatre in Medford, Massachusetts last Saturday night, Ng and his Shunettes received a few standing ovations before keeping their audience in a further […]
Posted in Live Reviews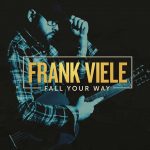 By Bill Copeland on February 12, 2017
Frank Viele's latest CD Fall Your Way is loaded with hard charging, rootsie rock and roll. Few can belt a rocker like Viele can and few can match his pure emotional honesty heard in his mellower tunes. This Connecticut icon will surely go far with this Vic Steffens produced album. Opening track "Broken Love Song" […]
Posted in CD Reviews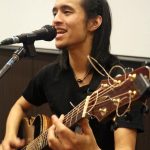 By Bill Copeland on February 9, 2017
Acoustic guitar virtuoso and vocalist Shun Ng has done well for himself since he arrived in Boston, Massachusetts a few years ago. Born in Chicago, raised and educated in Singapore, Ng has received awards and nominations, worked with industry big names, and created a massive following. Many in the New England music scene discovered him […]
Posted in Featured Articles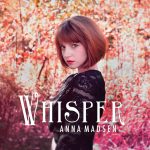 By Bill Copeland on February 1, 2017
Have you ever gotten the feeling that something big was about to happen in the music scene? Well, you should get that feeling now. Anna Madsen is about to drop a full length CD, and it's certain to make splash throughout New England. Her Whisper album is loaded with many fine touches in each savory rock-electronica match […]
Posted in CD Reviews