Archives by date
You are browsing the site archives by date.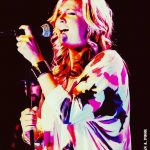 By Bill Copeland on December 29, 2017
Annie Brobst is on a roll. She's been nominated for and has won several music awards in the past few years. Her Annie Brobst Band plays several name venues in greater-Boston and throughout New England. How did Brobst get to where she is now? It took her several carefully considered steps to reach a point of being recognized as a major regional artist.
Posted in Featured Articles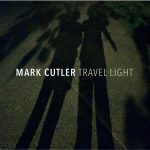 By Bill Copeland on December 20, 2017
Mark Cutler's latest album Travel Light marks another fine release from this Rhode Island roots rocker. Here, he's as smooth as Jack Daniels at the microphone. The musicians around him create a weave of rustic, acoustic notes and snaky electric instrumentation. Together, it's a strong package of music from an Americana singer-songwriter who just keeps getting better and better.
Posted in CD Reviews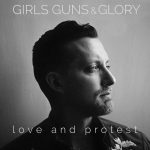 By Bill Copeland on December 19, 2017
Girls Guns & Glory have got their country flavored rock and roll down pat. The 12 songs on their latest Love And Protest album indicate the ease with which they can travel in two lanes, rock and country, at once. Love And Protest displays a rock and roll attitude, aggression, and structure while offering a huge variety of real purty country music idioms.
Posted in CD Reviews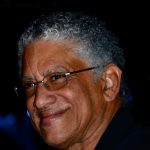 By Bill Copeland on December 13, 2017
Amadee Castenell has been a storied musician in New England for many years now. Many area players have invited the flutist-saxophonist to play on their CDs. Many have invited him to play at their jams and to sit in at their shows. Castenell's Live At Club 39 is not a recording of a show but a recording of Castenell and friends playing live at Club 39 Recording Studio in Sudbury, Massachusetts. Some of these tracks were cut in just one take and their freshness makes them feel like they're jumping right of the stereo speakers.
Posted in CD Reviews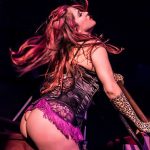 By Bill Copeland on December 11, 2017
The Slutcracker is celebrating its tenth anniversary. Its latest holiday season run at The Somerville Theatre at Davis Square in Somerville, Massachusetts is as much a hoot as it's ever been. It's also still extremely popular, having filled the theater last Saturday night.
Posted in Opinion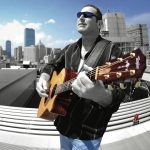 By Bill Copeland on December 8, 2017
Mike Gacek has been on a roll since he released his The Music To The Words I Write album earlier this year. The Lowell, Massachusetts-based singer-songwriter received favorable responses to his CD from both his music fans and the music press. He's currently putting a band together so he can play out in support of the recording. He's been playing out as a solo acoustic artist in support of the new disc while continuing his solo acoustic covers job.
Posted in Featured Articles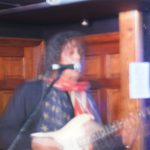 By Bill Copeland on December 4, 2017
Jon Butcher proved a good fit for Parker Wheeler's 27 year old Sunday Night Blue Party at the Grog in Newburyport, Massachusetts last night. Butch fired off plenty of old school rock and blues licks, bluesy phrases, and even some of his modern takes on everything.
Posted in Live Reviews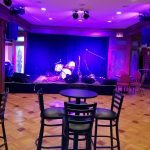 By Bill Copeland on December 1, 2017
Where can you find blues, classic rock, comedy, and drag queens underneath one room? The Salon. The Salon @ 9 Wallis in Beverly, Massachusetts is the latest brain child from GimmeLive producers Peter and Vickie Van Ness. The husband and wife team obtained a long term lease for the building, insuring greater flexibility and freedom than previous venues which they produced at but never owned.
Posted in Featured Articles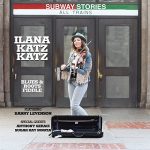 By Bill Copeland on November 28, 2017
Ilana Katz Katz is a fast rising star in the greater-Boston/New England blues scene. Her last two album whet the regional crowd's appetite. Her numerous live appearances, including many in the city's Red Line subway station, have heightened her sense of presence. This third album, produced by Barry Levenson of Canned Heat fame, manages to preserve the integrity of Katz's Appalachian folk and Delta blues influences and techniques while offering a hipper, edgier vibe this time around. She co-wrote with Levenson most of the songs while interspersing a few tasteful traditional ballads.
Posted in CD Reviews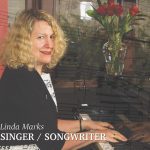 By Bill Copeland on November 22, 2017
Linda Marks' second release this year, Singer/Songwriter, shows more of her pop ballad side than her more jazz oriented Say Yes To Love, released last September. Like the previous album, Marks displays vocals that soar, rising up to a high register, waving in her breezy numbers like a flag of musical beauty. She also reaches the listener's soft spot each time with her insightful lyrics.
Posted in CD Reviews