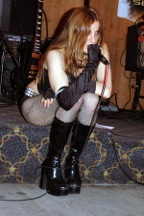 I had so much fun writing the April Buzz column last Saturday that I decided to come on back and do it again a month early. So, folks, here is April Buzz II. This is a compendium of music events taking place real soon in the New England music scene.
Berklee College of Music's Performance Center will feature Elvis Has Entered the Building As part of Elvis Legacy Week, Berklee's annual Singers Showcase concert will feature a tribute to Elvis Presley in the Berklee Performance Center on April 6th. https://www.facebook.com/events/1701260346832494/
GIRL ON TOP: This Friday April 7 C-Note in Hull, MA: 10:00PM Sharp!
Youth Performances open at 8:00 p.m. followed by The Stigmatics at 9:00 p.m. then Girl On Top headlines at 10:00 p.m. https://www.facebook.com/GirlOnTop1/?fref=ts
Saturday, April 8, at noon. Fundraisers are holding a second Turn Up The Heat jam at Dolly Shakers in Nashua, New Hampshire. The first Turn Up The Heat jam/fundraider, held a week earlier, was adversely impacted by snow fall. It's a benefit for Blues Tonight band singer-guitarist and Craig Farrington and family who have had no heat for over a month as his heating system died. Farrington is the usual co-host of this jam. Donations, 50/50, raffles, etc. Dolly Shaker's is located at 38 E Hollis St, Nashua, New Hampshire 03060
https://www.facebook.com/events/1255951554512878/
British Beer Company is working towards returning live music to all of its location. Entertainment director John Morelli said it the music will return in "baby steps." The Manchester and Portsmouth New Hampshire locations have acoustic shows while their Hyannis and Walpole locations have larger band events. https://britishbeer.com/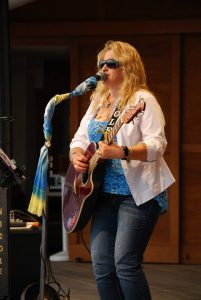 Rising New Hampshire country singer-songwriter Nicole Knox Murphy has announce her shows for April. Murphy plays all over the Granite State.
Here's a list of where she'll be singing in April:
Friday April 7th ~ Main Street Grill & Bar in Pittsfield, NH 6-10pm.
Saturday morning April 8th ~ Maple Leaf Nursing Home in Manchester, NH at 10am.
Sunday April 9th ~ Sweeney Post in Manchester singing for the Gathering of the Marine's 1-4pm Everyone Welcome, Tickets per person at the door $15.
Saturday April 15th ~ Auburn Pitts Bar & Grill 167 Rockingham Rd Auburn, NH 7-11pm
Friday April 21st ~ North Beach Bar & Grill in Hampton, NH on 931 Ocean Blvd. 8-11pm
Saturday April 22nd ~ Auburn Tavern in Auburn, NH on 346 Hooksett, NH 7-10pm
Bigger Nicole Knox Murphy shows coming up:
On Sunday June 11th ~ Hampton Beach Sea Shell Stage 7-9pm
In September on the 1st, 2nd, 3rd & 4th ~ I sing from 11am-3pm on the Gazebo at the Hopkinton State Fair. All 4 days, same time, same place. www.nicolemurphysings4u.com/
Speaking of country music, New England Music Award winner Annie Brobst will be performing a big show this Saturday night, April 8th, at Mixx 360Nightlift in Malden, Massachusetts. http://www.anniebrobstmusic.com/