Archives by date
You are browsing the site archives by date.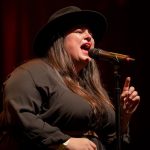 By Bill Copeland on January 30, 2017
Sometimes an artist comes out of nowhere, burns like Roman candle, and sets the music scene alight. Boston's Julie Rhodes is one such artist. She is on a roll. Her debut CD continues to rack up rave reviews and her live shows are drawing crowds. After one year in the music business, she snagged a […]
Posted in Featured Articles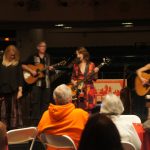 By Bill Copeland on January 23, 2017
The Boxcar Lilies have become a staple of the Americana and folk music scene after years of recording and touring. With new member Susan Cattaneo rounding out the trio, their lead vocals, harmonies, and melodies are as strong as they've ever been. Appearing at the OnStage series at the Chevalier Theatre in Medford, Massachusetts last Saturday night, they gave an appreciative audience a fine sample of their musical gifts.
Posted in Live Reviews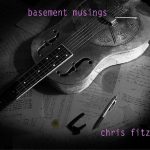 By Bill Copeland on January 21, 2017
Chris Fitz recently released his Basement Musings CD to pay homage to all of the personal home recordings made by many of the great recording artists. Like the great men who have gone before him, Fitz has come up with a collection of some of his best reworked songs that many of us were not already familiar with. There's a cool, breezy atmosphere to some of these tunes while others have a bucking blues driven beat with plenty of flare. Regardless of whether these tracks are culled from previous studio outtakes or that Fitz plays all of the instruments himself, his Basement Musings is one fine bundle of good songs.
Posted in CD Reviews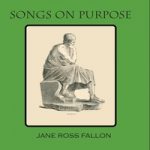 By Bill Copeland on January 18, 2017
Jane Ross Fallon's latest CD Songs On Purpose are a gathering of fine folk tunes imbued with as much emotion as message. Fallon lets it be known where her sympathies lie. Her 11 track album is accompanied by a book titled Beyond Reason: Songwriting On Purpose that explains a lot about the songwriting process that Fallon employed to get these songs written and recorded.
Posted in CD Reviews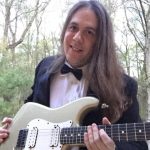 By Bill Copeland on January 14, 2017
Walpole guitarist Steve Marchena recently received an endorsement from Ortega Guitars. Marchena, plays four to five theater runs a year, freelances a lot, and works on various projects with Berklee Professor and ace guitarist Jon Finn. http://ortegaguitars.com/artists/#filter=country%255B%255D%3D840&sorting=&dir=
Posted in The Buzz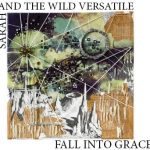 By Bill Copeland on January 13, 2017
It's hard to pigeonhole what kind of rock music Sarah & Wild Versatile are playing on their new disc Fall Into Grace. It's tones are unusual from what rock bands play and their song structures are also unique. Vocalist Sarah Seminski approaches the vocal melody line with her personal quirks and techniques, further insuring that is nothing usual about this band's signature sound. Guitarist Eric Reardon also leaves his own musical fingerprints of ingenuity all over this album, taking this whole affair to a higher level.
Posted in CD Reviews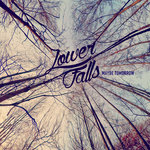 By Bill Copeland on January 10, 2017
Milton, Massachusetts band Lower Falls have released this new 8 track album of airy, tasteful rock music. Titled Maybe Tomorrow, this CD floats by like a dream, a cloud of intricately strung music that never overwhelms as it offers music that appeals to the soul as well as to the ears. This band's influences seem to be drawn from the kinds of groups who always kept their rock and roll pared down but with a strong feeling and voice. The band is: Geoff Shaw on vocals, acoustic guitar; Kevin Dambruch on electric guitars, keyboards; Adam Winkler on bass, backing vocals; and Gary Gardiner on drums.
Posted in CD Reviews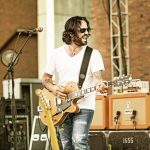 By Bill Copeland on January 6, 2017
The New England music scene is already buzzing with exciting news:
Posted in The Buzz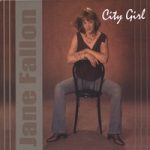 By Bill Copeland on January 5, 2017
Some things only get even better with time. Ten years have passed since Brookline, New Hampshire singer-songwriter Jane Fallon released her country flavored singer-songwriter album City Girl. While her blend of country and folk idioms may have seemed a no-no in the eyes of promoters and radio station personnel, Fallon came up with a startlingly beautiful album. Her voice is tender sweet and her lyrics witty sharp while the instrumentation beneath her vocal is ever so right, especially some fine pedal steel melodies, all produced by the incomparable studio wiz Seth Connelly.
Posted in CD Reviews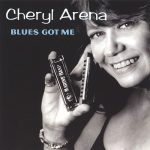 By Bill Copeland on January 4, 2017
It's been about 14 years since Cheryl Arena released her debut CD Blues Got Me. After all of this time, the disc still serves as a fine document of her abilities and she can still use it as a calling card to get into all kinds of venues. Her songs range from inventive originals clever of arrangements of timeless classics, from basic, assertive guitar driven blues songs to more elaborate horn laden material for big bands. Produced by the legendary Duke Robillard, Arena's talents on vocals and harmonica manage to standout among her impressive song craft and imaginative arrangements.
Posted in CD Reviews