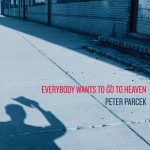 By Bill Copeland on November 7, 2017
Peter Parcek's latest CD Everybody Wants To Go To Heaven offers, among fine musicianship, many tasty nuggets of tone that create exciting sonic landscapes. Parcek immerses his listener into his own world of sound. Whether he's playing slidy material, contrasting guitar parts, or interesting chord progressions, Parcek maintains a freshness, originality, and a high level of excitement in every meter
Posted in CD Reviews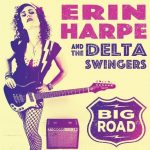 By Bill Copeland on October 25, 2017
Erin Harpe And The Delta Swingers' new CD Big Road offers a loving heap of old style blues to audiences who can appreciate both the traditional sound and the energy of modern twists. Recorded, mostly, at Verdant Studio in southern Vermont, Big Road is exactly what it sounds like, a route with two or more travel lanes.
Posted in CD Reviews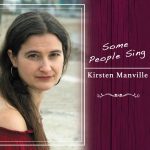 By Bill Copeland on October 24, 2017
Kirsten Manville's latest CD Some People Sing, is a fine assortment of rootsie flavored singer-songwriter material. Produced by Brian Maes at his Briola Studios in Lynn, Massachusetts, Manville's CD rings with authentic grit. Her vocal sounds clear and pure and the instruments can be heard in all of their natural tone glory in each of these ten songs.
Posted in CD Reviews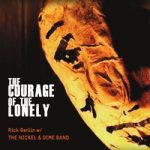 By Bill Copeland on October 19, 2017
Rick Berlin with The Nickel & Dime Band's latest CD The Courage Of The Lonely is another winsome affair. Berlin reaches back into older rock and roll idioms and pulls them into the present to write songs that have dramatic punch while remaining true to the original forms. This results in some incredibly good rock and roll numbers that leave one wondering how this guy Berlin isn't as big as the guys in The Traveling Wilburys.
Posted in CD Reviews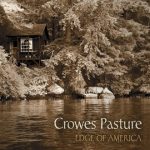 By Bill Copeland on October 11, 2017
Crowes Pasture strum up a storm on debut CD Edge Of America. This duo, Monique Byrne and Andy Rogovin, present a combination of original songs and covers that reflect their influences and let them showcase their folk music influences. Acoustic instruments and vocals shine in this earthy reflection of talent.
Posted in CD Reviews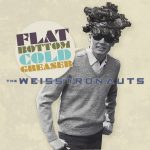 By Bill Copeland on October 9, 2017
The Weisstronauts rock right out with yet another fine bunch of instrumental guitar rock tunes on Flat Bottom Cold Greaser, their sixth full length CD since forming in 1999. Their unusual combo of guitar styles and rock subgenres make for many fun moments. They also keep things interesting.
Posted in CD Reviews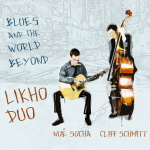 By Bill Copeland on October 6, 2017
Guitarist and harmonica player Noe Socha and upright bass player Cliff Schmitt play the instrumental blues acoustic style in their Likho Duo. Documenting their song selections in this Blues And The World Beyond album was a wise idea. Their arrangements provide a glimpse into the initial kernel around which these songs were built. What the two accomplish from there is amazing.
Posted in CD Reviews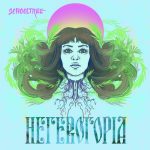 By Bill Copeland on October 4, 2017
There is a lot that can be said about Lainey Schooltree's new artsy rock opera double disc CD Heterotopia. It's densely layered with instrumentation and vocals that keep it compelling from start to finish. Hearkening back to the days of Genesis' The Lamb Lies Down On Broadway, Pink Floyd's The Wall, and King Crimson's In The Court Of The Crimson King, Schooltree has come up with a highly imaginative work with an accessible, relatable main character that all can sympathize with. Though Schooltree sends her protagonist Suzie through a nonphysical or metaphysical journey, the composer-songwriter keeps her in the every day single young woman mindset.
Posted in CD Reviews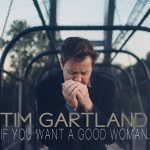 By Bill Copeland on September 26, 2017
Tim Gartland had been on the greater-Boston blues and roots scene for many years before relocating to Nashville. Maintaining a strong connection to New England, Gartland also maintains a strong fan base here by releasing fine CDs like this year's If You Want A Good Woman to remember him by while he organizes his next stop up here. If You Want A Good Woman is loaded with Gartland's fine vocals and exceptional harmonica work. He is also a strong songwriter who has written some of these tunes with local keyboardist Tom West who also makes a solid showing on this disc.
Posted in CD Reviews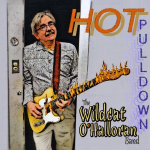 By Bill Copeland on September 25, 2017
The Wildcat O'Halloran Band are at it again. They've come up with another disc of fine, cruising, soothing, and sometimes stomping blues with this Hot Pulldown album. O'Halloran showcases a lot of lyrical wit in this mostly originals CD while his guitar, vocals, and his crack support band put things across in edgy, feisty, bluesy style.
Posted in CD Reviews